The Harvard Master of Public Health (MPH) in Epidemiology is a rigorous part-time, two-year degree program that combines the best of online, in-person, and in-the-field learning to provide public health and healthcare professionals with the advanced research and epidemiological skills needed to take their careers to the next level.
One-third of the credits towards the MPH degree will be completed on campus at Harvard School of Public Heath, with the remaining two-thirds completed online and through field based experiences.
Who Should Apply:
The Harvard MPH in Epidemiology is designed for individuals seeking specialization in advanced quantitative methods of epidemiology and its applications for clinical and population health research, policy, and programs. The degree also provides a public health framework for epidemiologists.
Eligible applicants for the Harvard MPH in Epidemiology should:
Hold a doctoral degree in a health profession or academic area related to public health or
Hold a professional master's degree in a health-related field with at least three years of health-related work experience following completion of the degree.
Examples of qualified degrees include health profession degrees (MD, DO, MBBS, MBBCh, DPM, DMD, DDS, DVM, PharmD, OD), academic degrees (PhD, ScD), and health-related professional degrees (JD, MSN, MSW, MBA, MS). Medical and dental students are not eligible for the Harvard MPH in Epidemiology.
For further inquiries, please contact Stephanie Greguoli, [email protected]
http://www.hsph.harvard.edu/online-mph-epidemiology/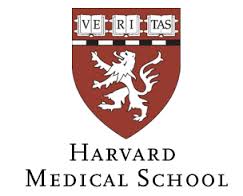 collected by
Dr-Munzur E Murshid

.